Proven All-Natural Science Backed Weight Loss System! GUARANTEED! NO CHEAP FILLERS or ADDITIVES!

In Just 30 Days, You Can Lose Weight and Look Decades Younger!*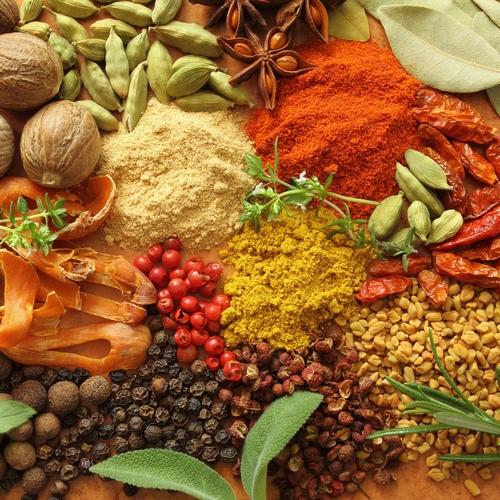 Fennel Seed Benefits:
Removes harmful free radicals from the body thus offer protection from cancers, infection, aging and degenerative neurological diseases.
Cascara Sagrada Benefits:

Cascara Sagrada herb is known for its various medicinal benefits. Read on to know how this amazing herb works to give you all round good health!
Helps to get rid of wrinkles/blemishes, hydrates, cleanses body internally and relieves constipation.
Ginger Benefits:
Lowers blood sugar, treat chronic indigestion and lower cholesterol.
Goldenseal Benefits:  
Relieves constipation and Anti Inflammatory internal conditions.
Magnesium Benefits:
Helps benefit blood pressure.   
Zinc Benefits:
Zinc is important to your body in many ways, including immunity and cell growth.
Buckthorn Root benefits:
Helps clean toxins from the body, treat constipation, help cleanse the blood, used for liver, gall bladder problems and intestinal problems in people.
Home treatments for colic, obesity, dropsy and hemorrhoids, all use buckthorn.
Rhubarb:
Aid weight loss and improve digestion. 
Acai Benefits:
Associated with the ability to lower cholesterol levels in the blood stream.
Bentonite Clay Benefits:
Helps detoxify the  body, helps to get oxygen into the cells.
Aloe Vera Benefits:
Helps improve blood sugar levels.
Senna Benefits:
Works as a natural laxative.    
Easy as 1, 2, 3... 
1. Take 2 SuperMax Capsules in the morning!
2. Take 2 Cleanse Capsules before bedtime!
3. Drink 1 Cup of Smooth Move Tea before bedtime!
4. Cut out Regular Meat & Chicken (Injected with steroids & antibiotics) The steroids promote weight gain and antibiotics that they inject in cows and chickens can disrupt your hormones.  Organic is ok.
5. Drink only Almond, Rice or Coconut Milk. (Regular Milk promotes wight gain and many other issues)
6. Drink a gallon of water per day to flush your system. 
7. Walk at least an hour a day on the treadmill (High Incline if possible)
ttl4cont:--:




:|~|:ttl4blclass:--:ba-8695181:|~|:ttl3cont:--:

YOU SAVE

:|~|:ttl3blclass:--:ba-8695183:|~|:ttl2cont:--:
2 Bottles
($79.99 each Set) 




$159.99










:|~|:ttl2blclass:--:ba-8695186:|~|:ttl1cont:--:
One Set
:|~|:ttl1blclass:--:ba-8695187:|~|:slctvrnt:--::|~|:shwqty:--:true:|~|:qty:--:1:|~|:prdurl:--:/cart:|~|:prdlbtnclass:--:zpa-button-padding-medium bcss-8695156:|~|:prdimgtp:--:variant:|~|:prddscntdata:--:5.0:percentage:|~|:prdbtnltp:--:cart:|~|:prdbtnelt:--:_self:|~|:prdbtncpt:--:BUY NOW!:|~|:prdbtnalign:--:zpa-button-alignment-center:|~|:prdblclass:--:ba-8695156:|~|:imgimgattr:--:alt="" src="https://cdn05.zipify.com/EMPhizYjijE2OVuolT-xg9M4sqE=/fit-in/960x0/2db37959012f4da3b77fb92f19268dc5/1a.jpg" sizes="960px, 830px, 720px, 590px, 450px, 220px" srcset="https://cdn05.zipify.com/nHoukw7PgKToH-ABce3akPhjtPw=/fit-in/220x0/2db37959012f4da3b77fb92f19268dc5/1a.jpg 220w, https://cdn05.zipify.com/wBQ3PJwGhmqqCh90NKljsnIhLoo=/fit-in/450x0/2db37959012f4da3b77fb92f19268dc5/1a.jpg 450w, https://cdn05.zipify.com/N5RxMH_AE8BQP3HEP5FbOtQ2QuQ=/fit-in/590x0/2db37959012f4da3b77fb92f19268dc5/1a.jpg 590w, https://cdn05.zipify.com/GtASG7bEES2AW0qyPd9_JXTf_pE=/fit-in/720x0/2db37959012f4da3b77fb92f19268dc5/1a.jpg 720w, https://cdn05.zipify.com/Xm2uleWfCzvqhVmo9QRY81y5Vbc=/fit-in/830x0/2db37959012f4da3b77fb92f19268dc5/1a.jpg 830w, https://cdn05.zipify.com/EMPhizYjijE2OVuolT-xg9M4sqE=/fit-in/960x0/2db37959012f4da3b77fb92f19268dc5/1a.jpg 960w":|~|:imgblclass:--:zpa-mobile-align--center zpa-align--center ba-8695157:|~|:img2blclass:--:zpa-mobile-align--center zpa-align--center ba-8695155:|~|:img2attr:--:alt="" src="https://cdn05.zipify.com/ORz6uIqf-sBixirYmaLB8AqEh-Q=/fit-in/960x0/5e1eb40818cd4abf92d66b8fee2c2b57/trust_badge_example-960x284.png" sizes="960px, 830px, 720px, 590px, 450px, 220px" srcset="https://cdn05.zipify.com/0ZnlT5yCKKdpzL5NjpQNWHjO9EQ=/fit-in/220x0/5e1eb40818cd4abf92d66b8fee2c2b57/trust_badge_example-960x284.png 220w, https://cdn05.zipify.com/z0j5BHqU-6cbva8P9ahRzMqIEmQ=/fit-in/450x0/5e1eb40818cd4abf92d66b8fee2c2b57/trust_badge_example-960x284.png 450w, https://cdn05.zipify.com/x32X--xGSl7WTwssaYovq4IiClg=/fit-in/590x0/5e1eb40818cd4abf92d66b8fee2c2b57/trust_badge_example-960x284.png 590w, https://cdn05.zipify.com/KikdtZhSek7epe3ckYPFcwya3t4=/fit-in/720x0/5e1eb40818cd4abf92d66b8fee2c2b57/trust_badge_example-960x284.png 720w, https://cdn05.zipify.com/Q1Dj9IJBDL7GLLYqLGV5ZrPErCk=/fit-in/830x0/5e1eb40818cd4abf92d66b8fee2c2b57/trust_badge_example-960x284.png 830w, https://cdn05.zipify.com/ORz6uIqf-sBixirYmaLB8AqEh-Q=/fit-in/960x0/5e1eb40818cd4abf92d66b8fee2c2b57/trust_badge_example-960x284.png 960w":|~|:handle:--:full-system-natural-body-now-body-cleanse-and-supermax-free-shipping:|~|:dcrt3class:--:ba-8695182:|~|:dcrt2class:--:ba-8695184:|~|:dcrt1class:--:ba-8695185:|~|:crtmsgclass:--:pcma-8695156:|~|:brdblclass:--:zpa-border-style-solid zpa-border-thickness-small zpa-center-block js-bv3-not-select ba-8695188:|~|:brd3blclass:--:ba-8695163:|~|:brd2blclass:--:ba-8695164:|~|:addcrtmsg:--:Product has been added to cart
ttl4cont:--:




:|~|:ttl4blclass:--:ba-8695173:|~|:ttl3cont:--:

YOU SAVE

:|~|:ttl3blclass:--:ba-8695175:|~|:ttl2cont:--:
6 Bottles
($79.99 each Set) 




$479.94




:|~|:ttl2blclass:--:ba-8695178:|~|:ttl1cont:--:
Most Popular
3 Sets 
:|~|:ttl1blclass:--:ba-8695179:|~|:slctvrnt:--::|~|:shwqty:--:true:|~|:qty:--:1:|~|:prdurl:--:/cart:|~|:prdlbtnclass:--:zpa-button-padding-medium bcss-8695153:|~|:prdimgtp:--:variant:|~|:prddscntdata:--:50.0:percentage:|~|:prdbtnltp:--:cart:|~|:prdbtnelt:--:_self:|~|:prdbtncpt:--:BUY NOW!:|~|:prdbtnalign:--:zpa-button-alignment-center:|~|:prdblclass:--:ba-8695153:|~|:imgimgattr:--:alt="" src="https://cdn05.zipify.com/EMPhizYjijE2OVuolT-xg9M4sqE=/fit-in/960x0/2db37959012f4da3b77fb92f19268dc5/1a.jpg" sizes="960px, 830px, 720px, 590px, 450px, 220px" srcset="https://cdn05.zipify.com/nHoukw7PgKToH-ABce3akPhjtPw=/fit-in/220x0/2db37959012f4da3b77fb92f19268dc5/1a.jpg 220w, https://cdn05.zipify.com/wBQ3PJwGhmqqCh90NKljsnIhLoo=/fit-in/450x0/2db37959012f4da3b77fb92f19268dc5/1a.jpg 450w, https://cdn05.zipify.com/N5RxMH_AE8BQP3HEP5FbOtQ2QuQ=/fit-in/590x0/2db37959012f4da3b77fb92f19268dc5/1a.jpg 590w, https://cdn05.zipify.com/GtASG7bEES2AW0qyPd9_JXTf_pE=/fit-in/720x0/2db37959012f4da3b77fb92f19268dc5/1a.jpg 720w, https://cdn05.zipify.com/Xm2uleWfCzvqhVmo9QRY81y5Vbc=/fit-in/830x0/2db37959012f4da3b77fb92f19268dc5/1a.jpg 830w, https://cdn05.zipify.com/EMPhizYjijE2OVuolT-xg9M4sqE=/fit-in/960x0/2db37959012f4da3b77fb92f19268dc5/1a.jpg 960w":|~|:imgblclass:--:zpa-mobile-align--center zpa-align--center ba-8695154:|~|:img2blclass:--:zpa-mobile-align--center zpa-align--center ba-8695152:|~|:img2attr:--:alt="" src="https://cdn05.zipify.com/ORz6uIqf-sBixirYmaLB8AqEh-Q=/fit-in/960x0/5e1eb40818cd4abf92d66b8fee2c2b57/trust_badge_example-960x284.png" sizes="960px, 830px, 720px, 590px, 450px, 220px" srcset="https://cdn05.zipify.com/0ZnlT5yCKKdpzL5NjpQNWHjO9EQ=/fit-in/220x0/5e1eb40818cd4abf92d66b8fee2c2b57/trust_badge_example-960x284.png 220w, https://cdn05.zipify.com/z0j5BHqU-6cbva8P9ahRzMqIEmQ=/fit-in/450x0/5e1eb40818cd4abf92d66b8fee2c2b57/trust_badge_example-960x284.png 450w, https://cdn05.zipify.com/x32X--xGSl7WTwssaYovq4IiClg=/fit-in/590x0/5e1eb40818cd4abf92d66b8fee2c2b57/trust_badge_example-960x284.png 590w, https://cdn05.zipify.com/KikdtZhSek7epe3ckYPFcwya3t4=/fit-in/720x0/5e1eb40818cd4abf92d66b8fee2c2b57/trust_badge_example-960x284.png 720w, https://cdn05.zipify.com/Q1Dj9IJBDL7GLLYqLGV5ZrPErCk=/fit-in/830x0/5e1eb40818cd4abf92d66b8fee2c2b57/trust_badge_example-960x284.png 830w, https://cdn05.zipify.com/ORz6uIqf-sBixirYmaLB8AqEh-Q=/fit-in/960x0/5e1eb40818cd4abf92d66b8fee2c2b57/trust_badge_example-960x284.png 960w":|~|:handle:--:3-full-system-body-cleanse-and-supermax-free-shipping:|~|:dcrt3class:--:ba-8695174:|~|:dcrt2class:--:ba-8695176:|~|:dcrt1class:--:ba-8695177:|~|:crtmsgclass:--:pcma-8695153:|~|:brdblclass:--:zpa-border-style-solid zpa-border-thickness-large zpa-center-block ba-8695180:|~|:brd3blclass:--:ba-8695161:|~|:brd2blclass:--:zpa-border-style-solid zpa-border-thickness-large ba-8695162:|~|:addcrtmsg:--:Product has been added to cart
ttl4cont:--:




:|~|:ttl4blclass:--:ba-8695165:|~|:ttl3cont:--:

YOU SAVE

:|~|:ttl3blclass:--:ba-8695167:|~|:ttl2cont:--:
12 Bottles
($79.99 each Set) 




$959.88




:|~|:ttl2blclass:--:ba-8695170:|~|:ttl1cont:--:
6 Sets
:|~|:ttl1blclass:--:ba-8695171:|~|:slctvrnt:--::|~|:shwqty:--:true:|~|:qty:--:1:|~|:prdurl:--:/cart:|~|:prdlbtnclass:--:zpa-button-padding-medium bcss-8695150:|~|:prdimgtp:--:variant:|~|:prddscntdata:--:30.0:percentage:|~|:prdbtnltp:--:cart:|~|:prdbtnelt:--:_self:|~|:prdbtncpt:--:BUY NOW!:|~|:prdbtnalign:--:zpa-button-alignment-center:|~|:prdblclass:--:ba-8695150:|~|:imgimgattr:--:alt="" src="https://cdn05.zipify.com/EMPhizYjijE2OVuolT-xg9M4sqE=/fit-in/960x0/2db37959012f4da3b77fb92f19268dc5/1a.jpg" sizes="960px, 830px, 720px, 590px, 450px, 220px" srcset="https://cdn05.zipify.com/nHoukw7PgKToH-ABce3akPhjtPw=/fit-in/220x0/2db37959012f4da3b77fb92f19268dc5/1a.jpg 220w, https://cdn05.zipify.com/wBQ3PJwGhmqqCh90NKljsnIhLoo=/fit-in/450x0/2db37959012f4da3b77fb92f19268dc5/1a.jpg 450w, https://cdn05.zipify.com/N5RxMH_AE8BQP3HEP5FbOtQ2QuQ=/fit-in/590x0/2db37959012f4da3b77fb92f19268dc5/1a.jpg 590w, https://cdn05.zipify.com/GtASG7bEES2AW0qyPd9_JXTf_pE=/fit-in/720x0/2db37959012f4da3b77fb92f19268dc5/1a.jpg 720w, https://cdn05.zipify.com/Xm2uleWfCzvqhVmo9QRY81y5Vbc=/fit-in/830x0/2db37959012f4da3b77fb92f19268dc5/1a.jpg 830w, https://cdn05.zipify.com/EMPhizYjijE2OVuolT-xg9M4sqE=/fit-in/960x0/2db37959012f4da3b77fb92f19268dc5/1a.jpg 960w":|~|:imgblclass:--:zpa-mobile-align--center zpa-align--center ba-8695151:|~|:img2blclass:--:zpa-mobile-align--center zpa-align--center ba-8695149:|~|:img2attr:--:alt="" src="https://cdn05.zipify.com/ORz6uIqf-sBixirYmaLB8AqEh-Q=/fit-in/960x0/5e1eb40818cd4abf92d66b8fee2c2b57/trust_badge_example-960x284.png" sizes="960px, 830px, 720px, 590px, 450px, 220px" srcset="https://cdn05.zipify.com/0ZnlT5yCKKdpzL5NjpQNWHjO9EQ=/fit-in/220x0/5e1eb40818cd4abf92d66b8fee2c2b57/trust_badge_example-960x284.png 220w, https://cdn05.zipify.com/z0j5BHqU-6cbva8P9ahRzMqIEmQ=/fit-in/450x0/5e1eb40818cd4abf92d66b8fee2c2b57/trust_badge_example-960x284.png 450w, https://cdn05.zipify.com/x32X--xGSl7WTwssaYovq4IiClg=/fit-in/590x0/5e1eb40818cd4abf92d66b8fee2c2b57/trust_badge_example-960x284.png 590w, https://cdn05.zipify.com/KikdtZhSek7epe3ckYPFcwya3t4=/fit-in/720x0/5e1eb40818cd4abf92d66b8fee2c2b57/trust_badge_example-960x284.png 720w, https://cdn05.zipify.com/Q1Dj9IJBDL7GLLYqLGV5ZrPErCk=/fit-in/830x0/5e1eb40818cd4abf92d66b8fee2c2b57/trust_badge_example-960x284.png 830w, https://cdn05.zipify.com/ORz6uIqf-sBixirYmaLB8AqEh-Q=/fit-in/960x0/5e1eb40818cd4abf92d66b8fee2c2b57/trust_badge_example-960x284.png 960w":|~|:handle:--:6-full-system-body-cleanse-and-supermax-free-shipping:|~|:dcrt3class:--:ba-8695166:|~|:dcrt2class:--:ba-8695168:|~|:dcrt1class:--:ba-8695169:|~|:crtmsgclass:--:pcma-8695150:|~|:brdblclass:--:zpa-border-style-solid zpa-border-thickness-small zpa-center-block js-bv3-not-select ba-8695172:|~|:brd3blclass:--:ba-8695159:|~|:brd2blclass:--:ba-8695160:|~|:addcrtmsg:--:Product has been added to cart
TROUBLE ORDERING? Try using these supported browsers: Firefox and Google Chrome 

QUESTIONS? E-mail-

naturalbodynow@gmail.com or call
1-800-213-9603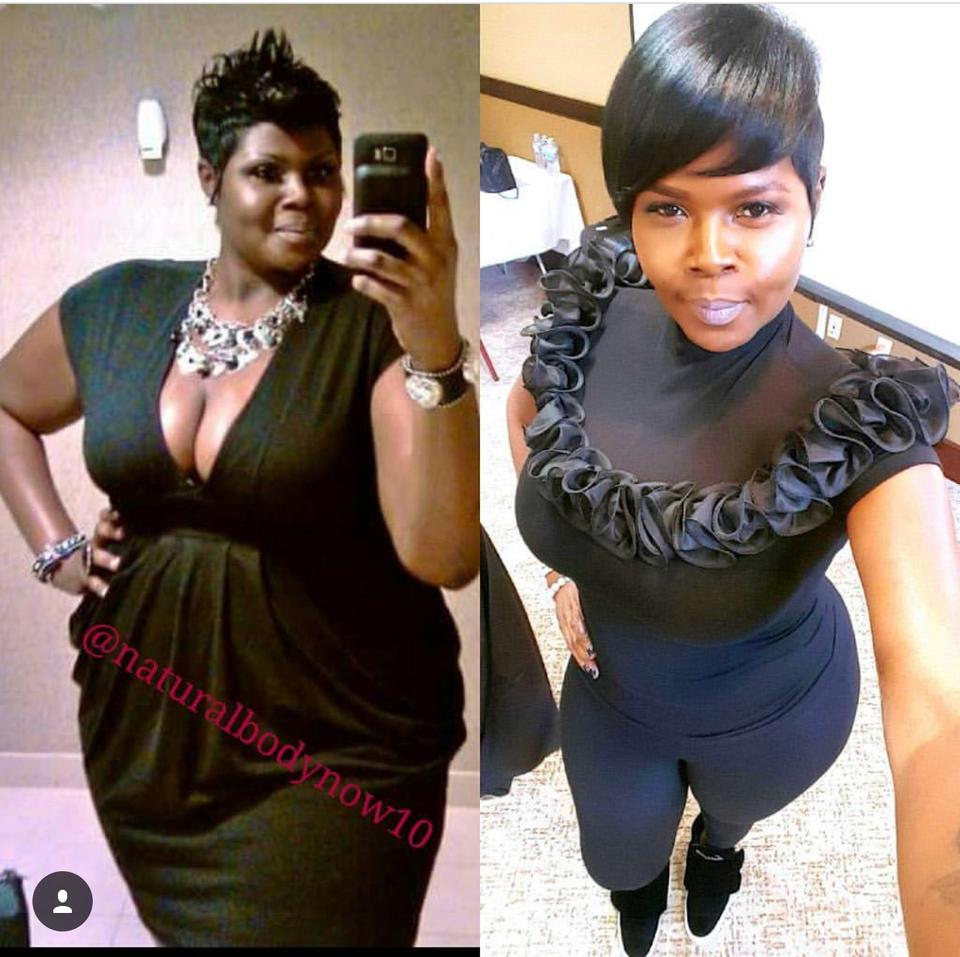 ABOUT THE MOVEMENT




After experiencing her own radical transformation, Jasmine Collins has dedicated her life to helping and inspiring millions to lose weight and reach optimal health, through the power of changing their life style. Will you be next? The best part is, natural body now has just made this faster, easier and absolutely a life style change!




*These statements have not been approved by the Food and Drug Administration.  This product is not intended to diagnose, treat, cure, or prevent any disease. Testimonials found at naturalbodynow are unverified results that have been forwarded to us by users of the natural body now program, and may not reflect the typical purchaser's experience, may not apply to the average person and are not intended to represent or guarantee that anyone will achieve the same or similar results.




In accordance with the General Data Protection Regulation (GDPR), this website may appear differently to our European customers.


Return Policy




Natural Body Now Guarantee: Natural Body Now strives to keep you totally fulfilled and gratified, which is why we offer a 30-day, money back guarantee.   If at any point you return the unopened bottle, you are protected by the highest standard 100% money-back guarantee.  Just send us the unopened bottle and we'll refund you to the last penny, no questions asked. 




Contact the Natural Body Now team by calling 1-800-213-9603 or email natualbodynow@gmail.com Monday through Friday between the hours of 10:00am and 5:00pm Central Standard Time.  We will gladly provide you with our return address, so as not to waste any materials, and a return confirmation number.  This is an easy and effortless process.

Return the unopened bottle, the Natural Body Now invoice that received, and the confirmation number you have been assigned.




It is your obligation to pay the return postage, and we do recommend you opt for tracking and confirmation numbers for verification and efficiency purposes.  Note:  We must receive the bottle within 60 days from the date of original purchase for the refund to be valid.

We will refund your entire order, excluding shipping costs, as long as all unopened bottles purchased are returned.




These guidelines were created to keep you satisfied, while at the same time ensuring we can continue to provide a quality product to other happy customers for years to come. Returning Natural Body Now Products without complying with our policy will unfortunately deem your transaction non-refundable.


After complying with the steps above, please allow adequate time for shipping, quality control, and communication with credit card companies and banks as you patiently await your refund. 




:|zpendofcontent|: